I create this promotional video and the 2D assets .
I had technicals constraints to create the assets.
The game should not weigh more than 100 mo ( over this you can t download the game without a wifi connection) . The UI part was really important and I have something less than 30 Mo to create the 3D part (including 10 stadiums and the vfx + the animated advertising in game for our clients )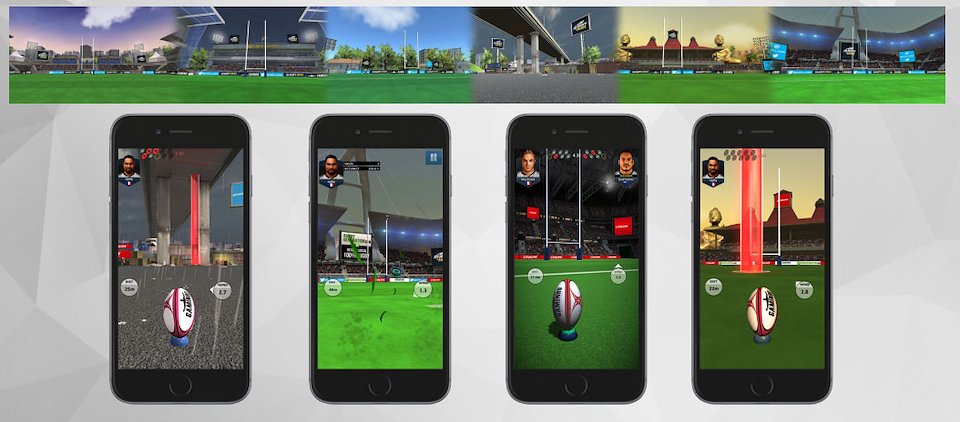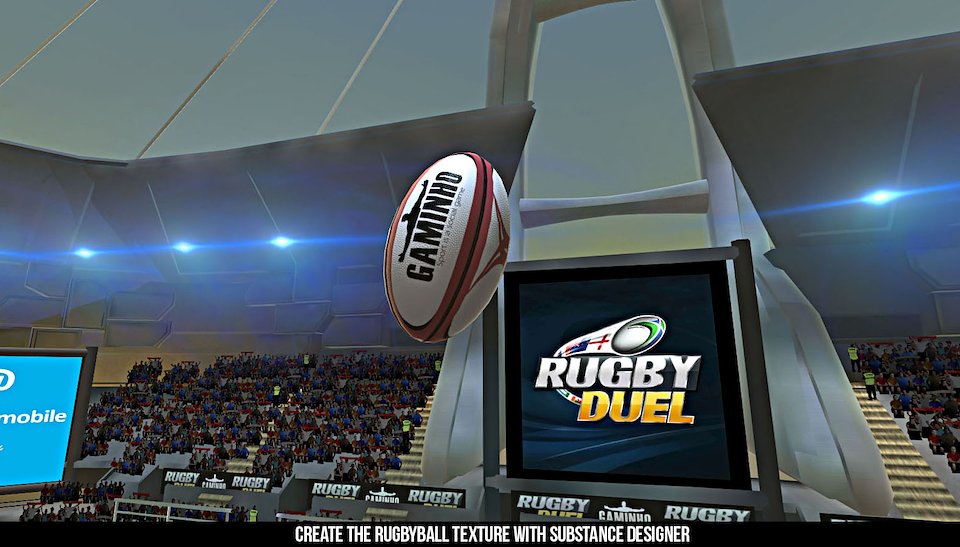 I have 3 main textures 512*512 and 1 substance for the ball (it help us if we have to change in real time his color).
I create these stadiums with 3dsmax and I used photoshop for the texture. The harder part was to create a diversified audiences. I create R&D documents during my internship where I try a differents technic to create a good looking audience which could run on all the mobile without lag.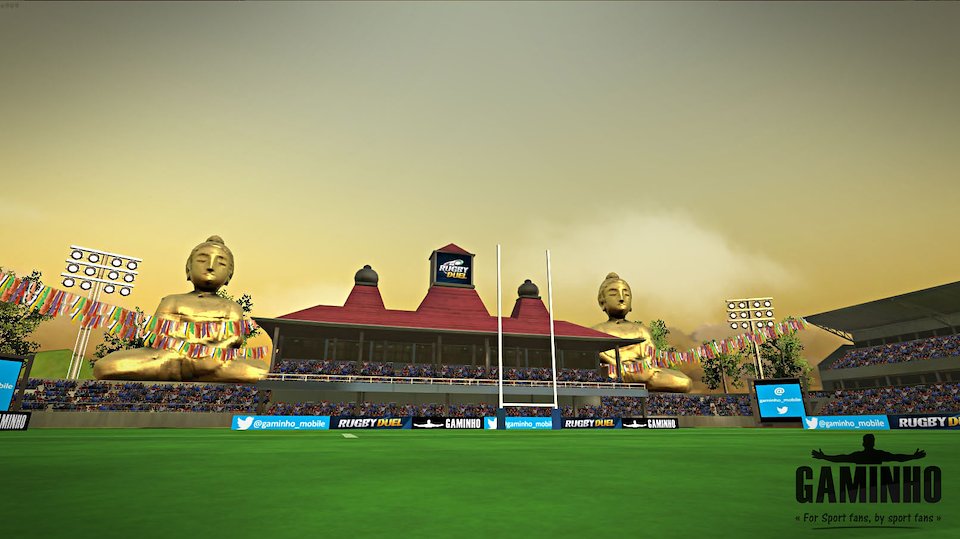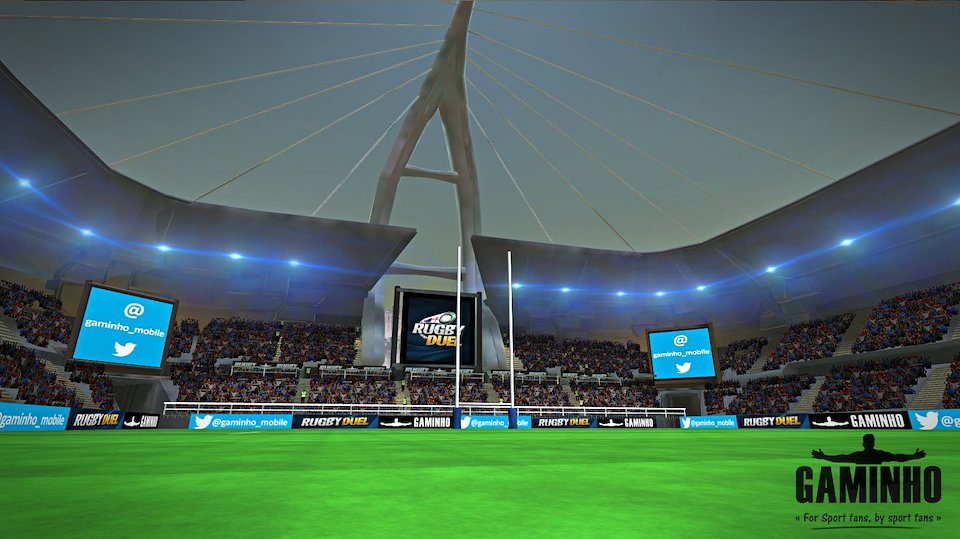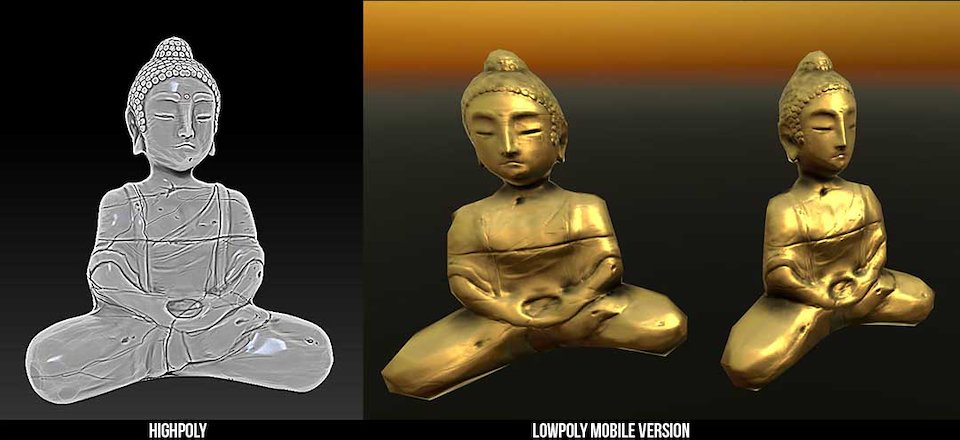 This is some promotional materials I worked on. I used essentially Photoshop, Indesign and Illustrator.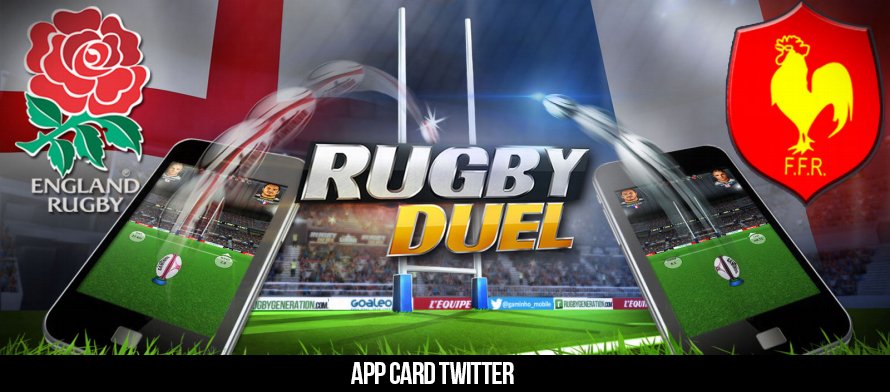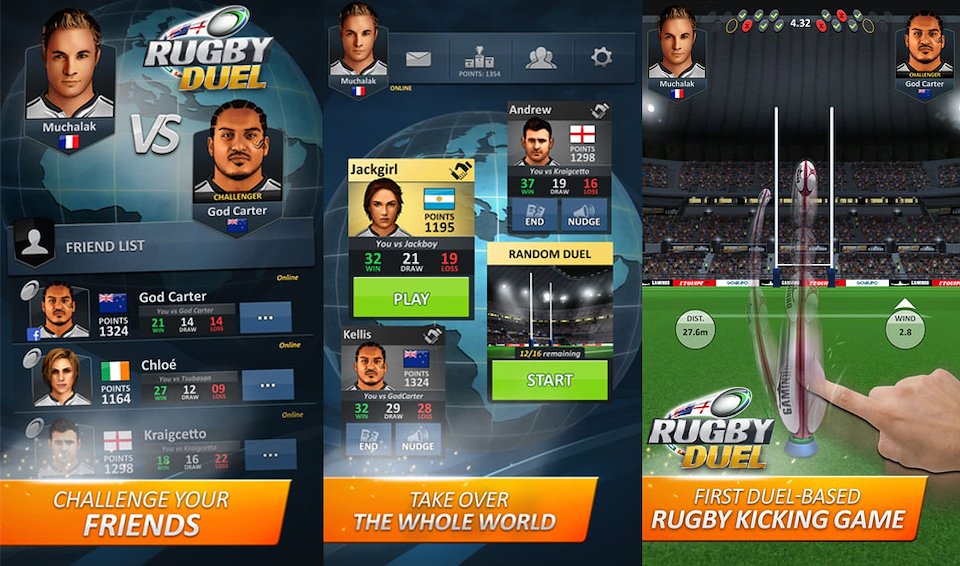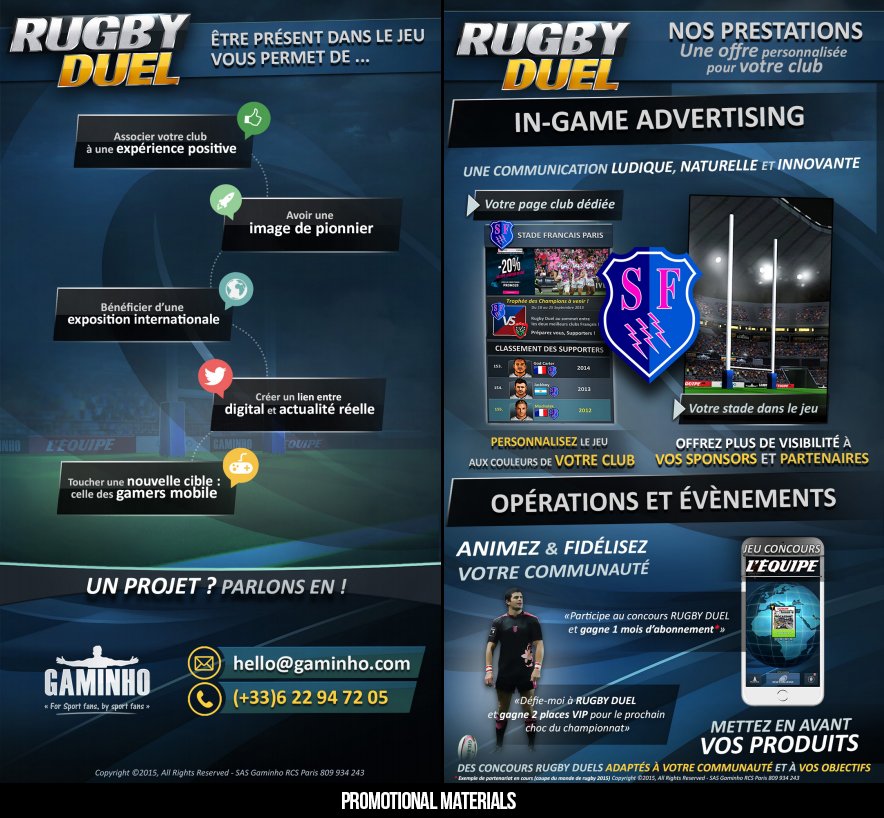 During my internship I worked on 2 other games, a football game and tennis game. I create some assets like the court Roland Garros and some football Character.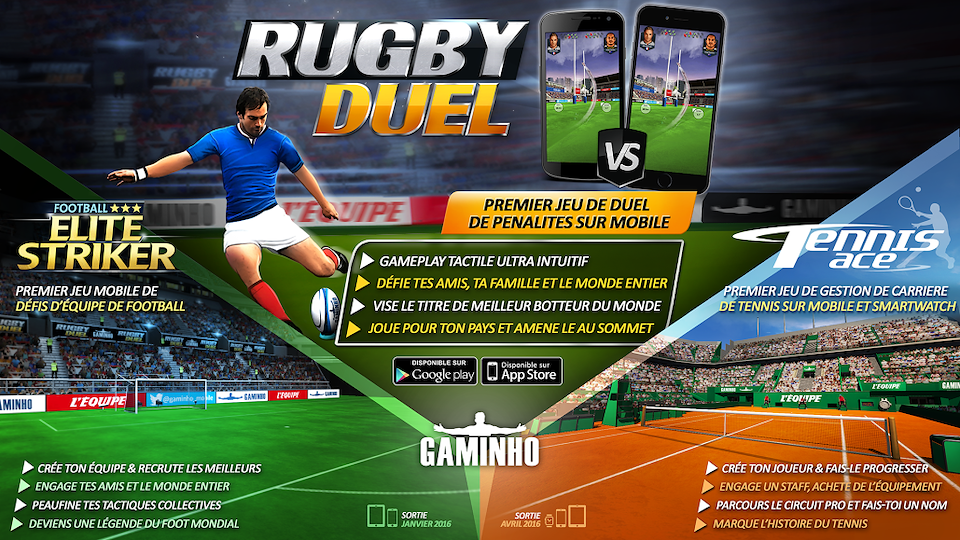 Concept Art for the game Rugby Duel by Gaminho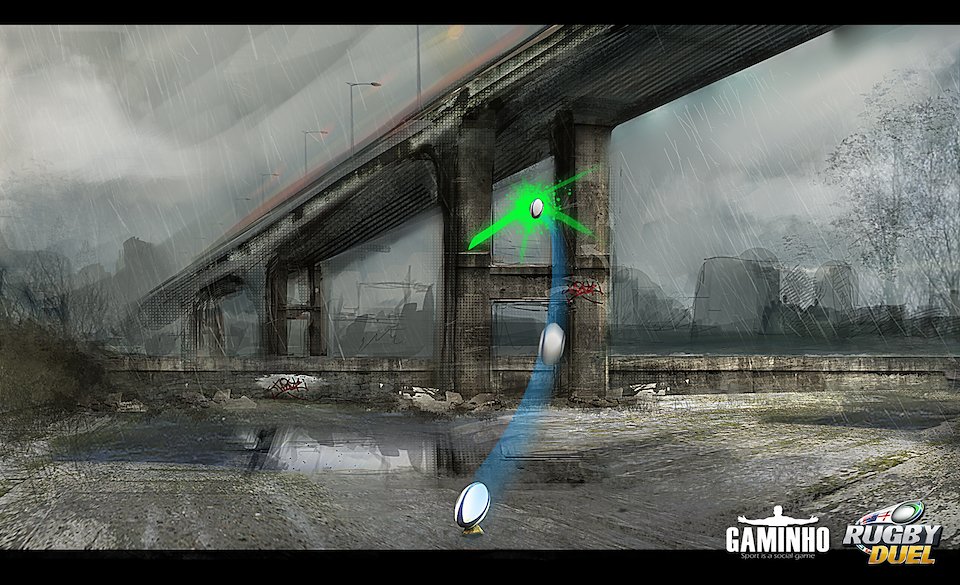 Rugby Duel (2D&3D Artist / Marketing Artist) )
Rugby Duel is a mobile game on IOS and Android.
I was in charge of the creation of all the 3D assets( Stadium, Ball ,Audience … etc), the concept art of the different playgrounds, the VFX and the promotionals video for the Appstore and Google Store.