Maisons durables is an app for an architect . The customer can navigate around differents houses and change differents elements like the materials and the textures. Each changehave an incidence on the final price.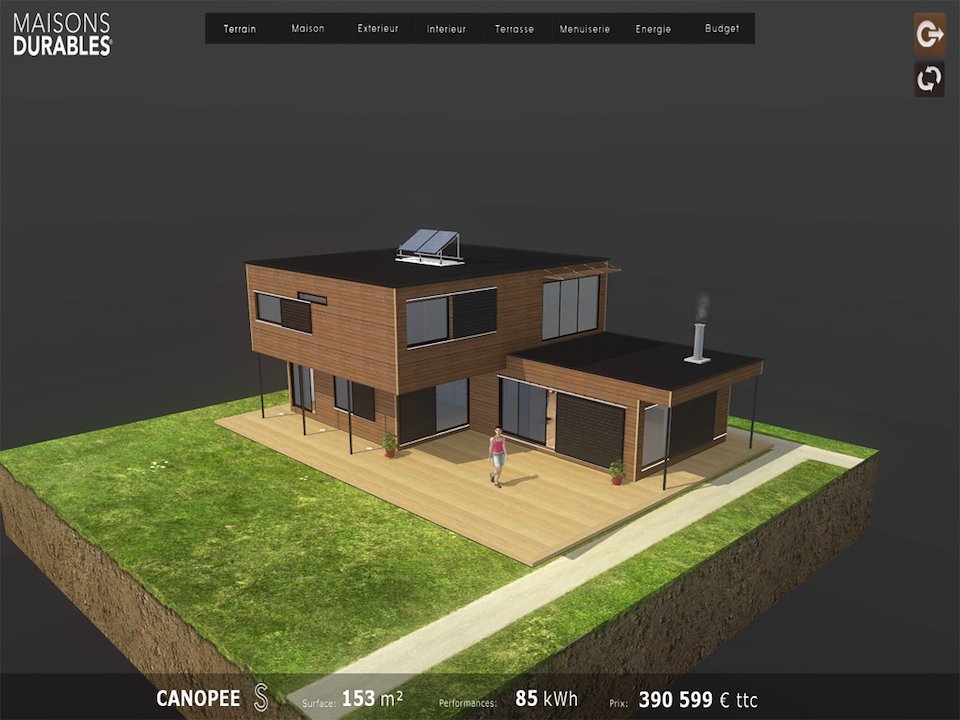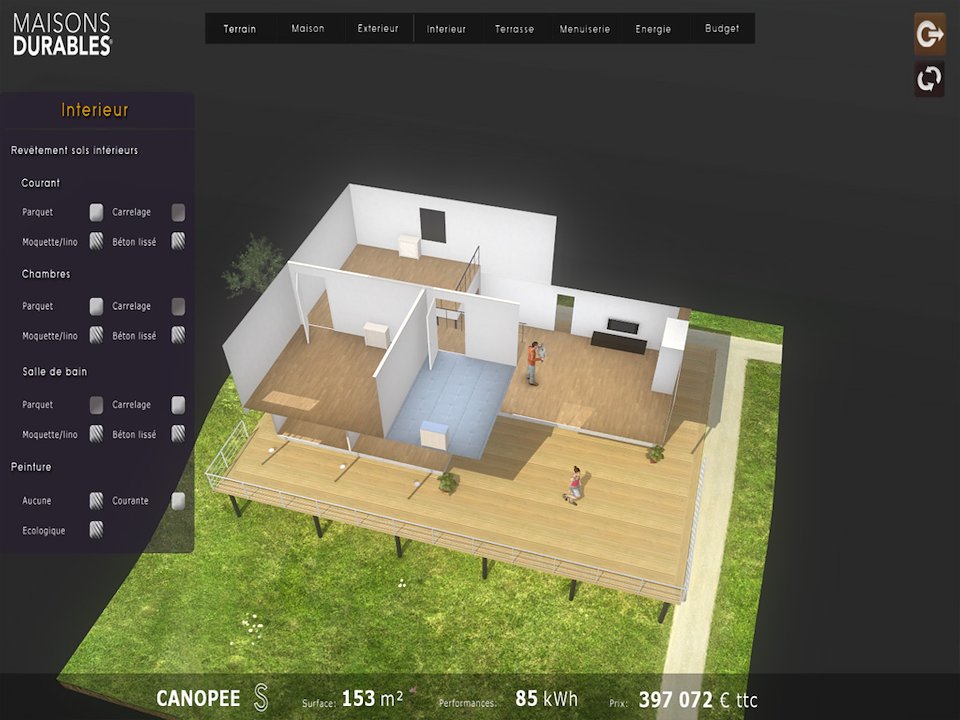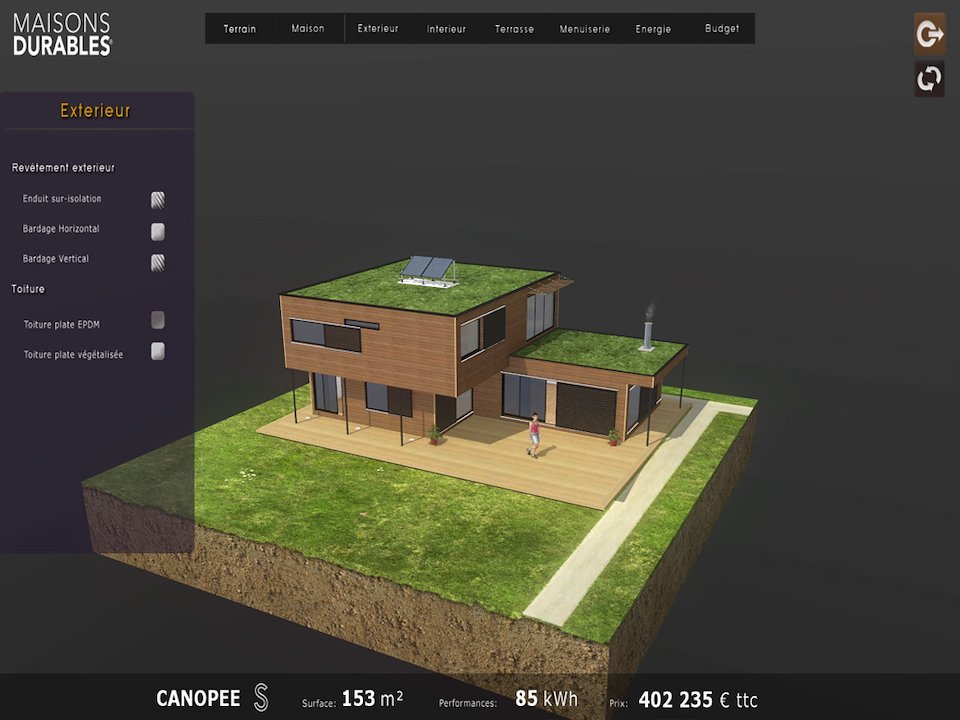 I create 3D models from blueprint and integrate them in real points of views for different calls for projects around the world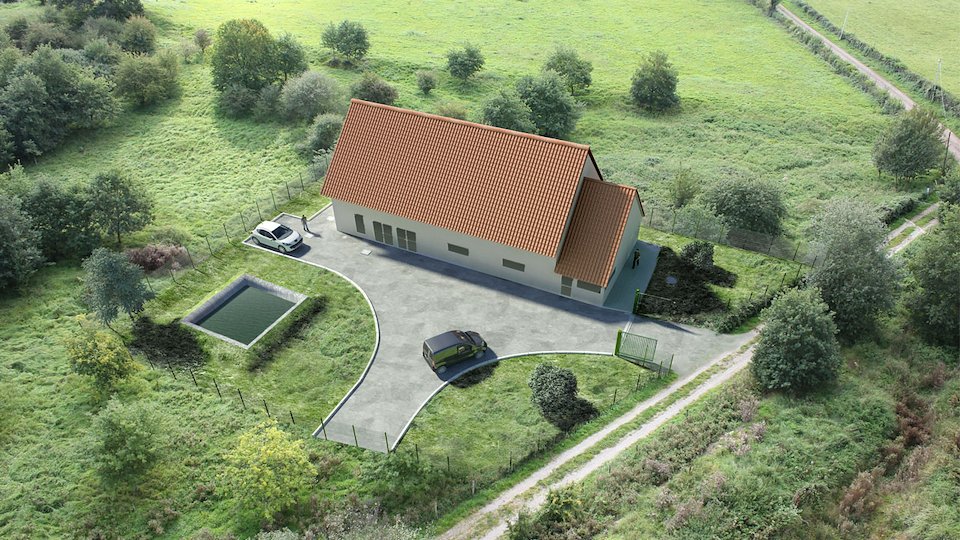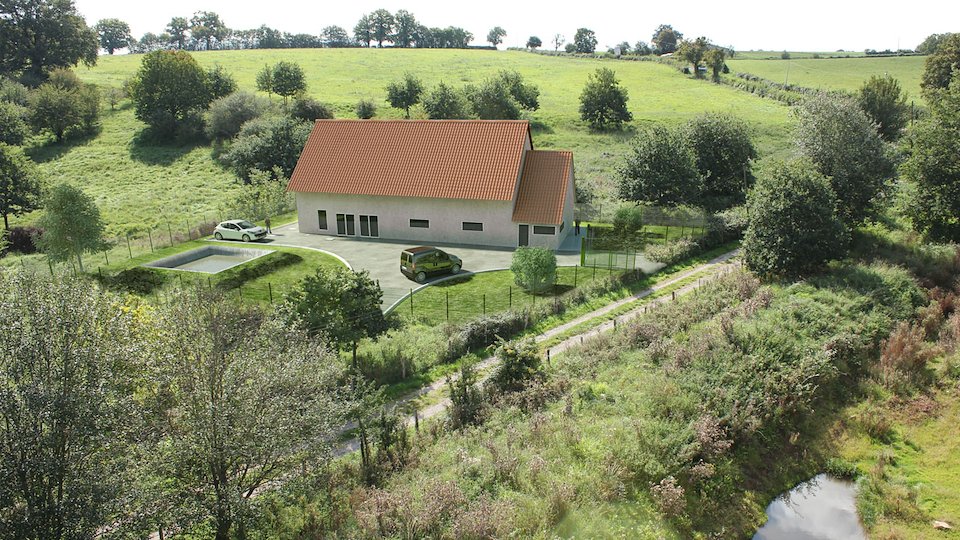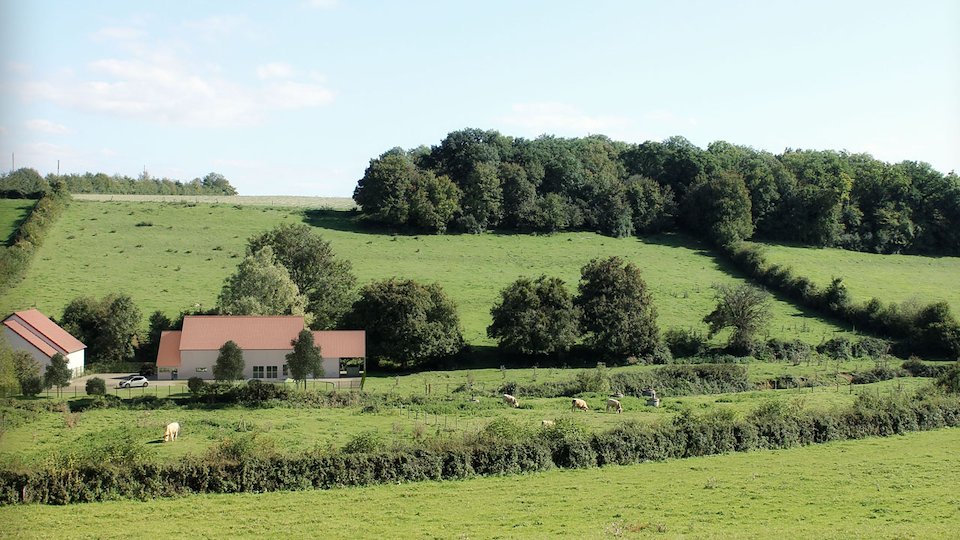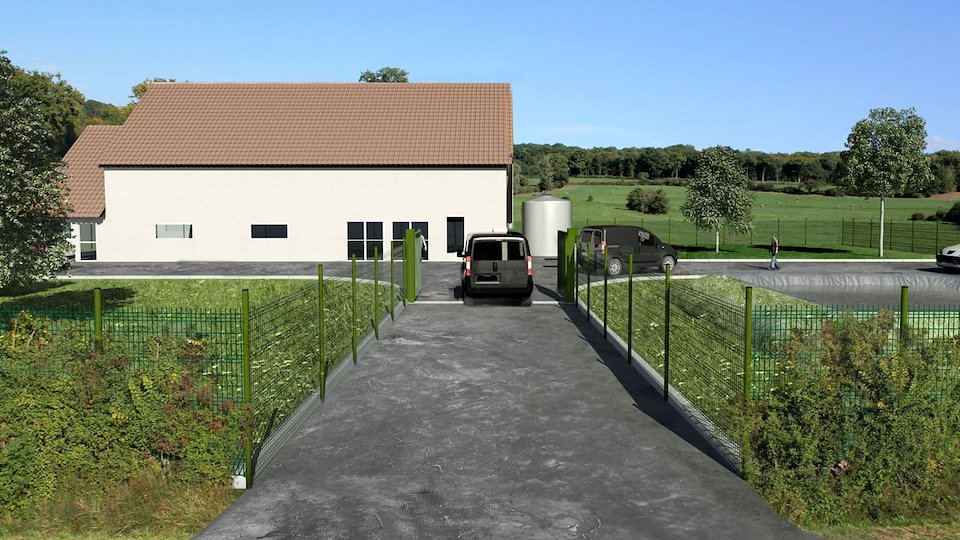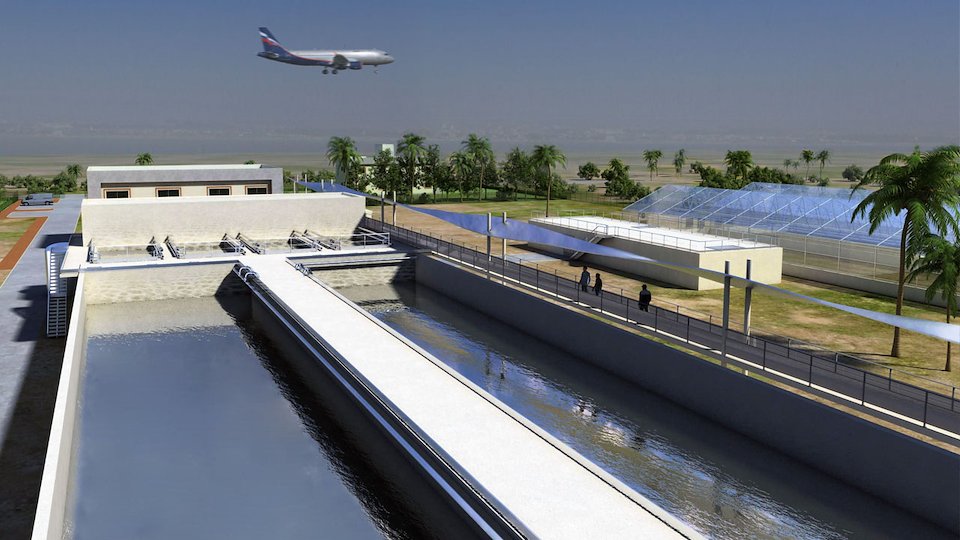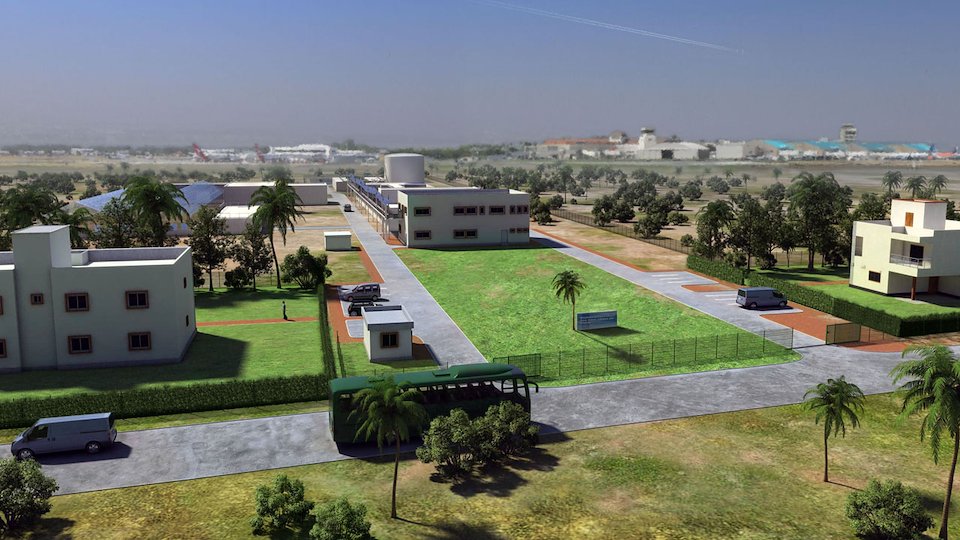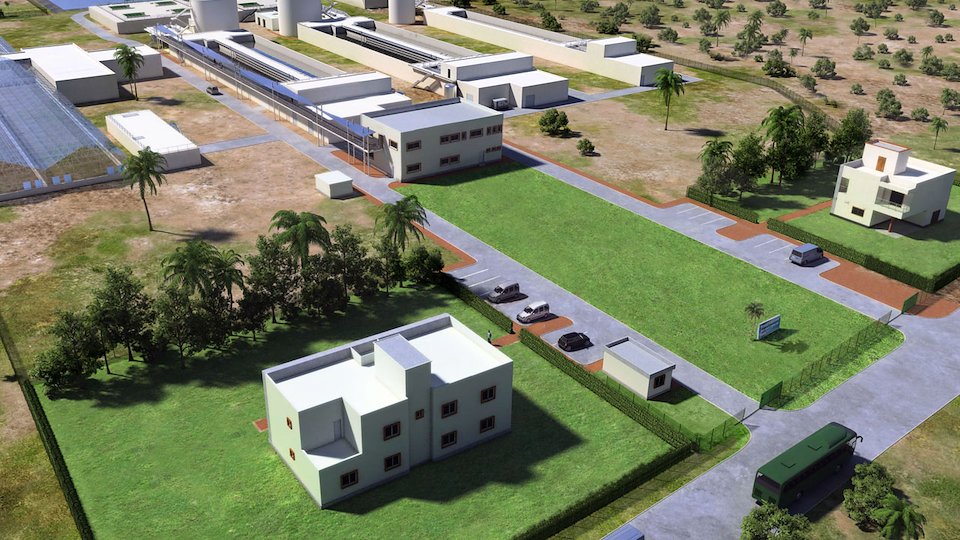 Another mobile app for a call of project in France. I have to create "the plaza nova" nova building and integrate in the city reproduce in a very lowpoly style.